Healthy Schools

Why are we a Healthy School?
As a Healthy School our aim is to help children and young people to grow healthily, safely and responsibly and to become active citizens who do their bit for society and for the environment.
We actively promote physical and emotional health within our school by equipping our children and staff with the understanding, skills and attitudes to make informed decisions about their health.
Our children flourish in a positive environment and are given a voice to influence whole-school decisions. As a healthy school we understand the importance of investing in health to help our children to do their best.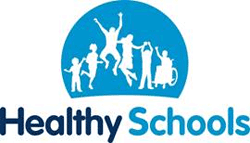 Healthy Schools - We have achieved Silver Status.
Congratulations to Lethbridge Primary School! We have achieved our Silver Healthy Schools Status. Well done everyone for achieving this award!
This is a fantastic achievement and shows how committed we are to educating, enabling and empowering children to become healthier. It shows we are dedicated to promoting health and wellbeing of young people.
Healthy Schools' Displays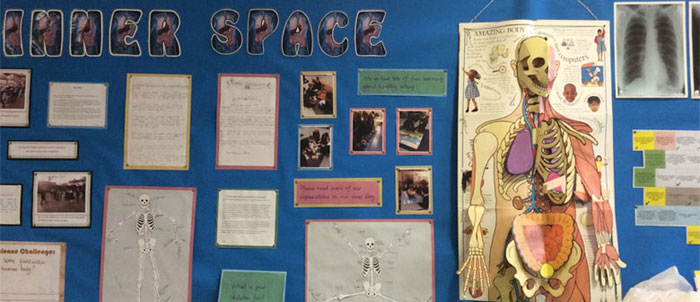 Sugar Smart in Action
Personal, Social and Health Education
This contributes to us: being healthy, staying safe, enjoying and achieving, making a positive contribution and our economic wellbeing. Every class has a
PSHE session each week
, as well as individual time where needed. We also enjoy sharing our achievements in our weekly celebration assemblies. Certificates are awarded weekly for great achievements. Take a look at our Fantastic '
Gallery
' celebrating all our school achievements.
Healthy Eating
Through our
Science
,
DT
and Healthy Schools programme, we have the confidence, skills, knowledge and understanding to make healthy food choices.
Let's get Sugar Smart
It is believed that children are consuming far too much sugar, which can have a huge impact on a child's health, such as tooth decay, weight gain and general wellbeing. This new campaign is aimed at helping parents look at how they can reduce the amount of sugar their child consumes.
The
Change4Life Sugar Smart app
is designed to show quickly and easily how much total sugar is in the things you're buying, eating and drinking, to help you spot it more easily so you can make healthier choices and cut your sugar intake.
The app will enable you to see how much sugar there is in everyday foods and drinks. The free app works by scanning the barcode of products and revealing the amount of total sugar it contains in cubes and grams. Please follow the link below for more information and how to get the app!
www.nhs.uk
Healthy Lunch Boxes
Take a look at our fabulous healthy lunch box ideas created by our Healthy School reps. They are very tasty. We have even come up with a weekly plan to help you make your lunchbox fun and interesting every day.
Alternatively check out these fab websites.
Fruit and Vegetable Snacks
We are part of the national scheme which provides a piece of fruit or vegetable per day for each KS1 child in the school, although healthy snacks can also be sent in from home. All children are encouraged to try fruits and vegetables they may have not eaten before.
Physical Activity
Through our
PE Curriculum
and Healthy Schools programme, we understand how physical activity can help us to be healthier, and how physical activity should be part of our everyday life.