Curriculum Overview for Lethbridge Primary School
Physical Education at Lethbridge Primary School
Intent,
Implementation,
Impact
Long Term Overview
Skills Overview
PE Vocabulary Progression
At Lethbridge Primary School our intention is to offer high quality Physical Education, providing a wide range of sporting opportunities which enable children across the whole of the school to become physically confident in a way that supports their Health, Fitness and Wellbeing. The National Curriculum objectives underpin our PE curriculum. Weekly PE lessons are taught through a mixture of sporting activities, ranging from team games to fitness and agility, key skills and strategy. These lessons are delivered over the course of the year by qualified PE coaches, specialist visitors and class teachers.
Our shared thinking across the whole of the school ensures there is consistency in teaching and clear progression from Early Years up to Year 6. All children are assessed throughout the term against the learning objective they have covered. This allows progress to be monitored, supporting and challenging all children throughout a lesson.
Throughout the school year, staff at Lethbridge strive to enrich the PE curriculum. Specialist and visitors are used to both model excellent practice for our own staff and to enhance learning. For example, this is seen in Year 1 with the use of football specialists from Swindon Town, Year 3 with our on-going collaboration with The Royal School of Ballet to deliver dance, and the Redridge trip in Year 6 where they have an opportunity to try more adventurous outside activities.
In addition to curriculum lessons, the school partakes in the Active Mile run, each class uses the track set out on the KS2 playground and teachers encourage all children to monitor their own progression/fitness levels. We also participate in inter-school sporting competitions for cross country, tag rugby and athletics for example and we pride ourselves on our performance in our local football league and tournaments. We also provide opportunities for children to participate in after school clubs such as Dance, Football and Tag Rugby. We run our own sports days at the end of each year supported by the local community. KS1 and KS2 use students from The Commonweal School to help run the days, using their facilities and sports field. Early Years also has its own sports day supported by year 6 Lethbridge children. We at Lethbridge hope that our comprehensive and inclusive PE curriculum impacts children not only in the short term but also provides them with a healthy relationship with Physical Education, which will last their whole lives.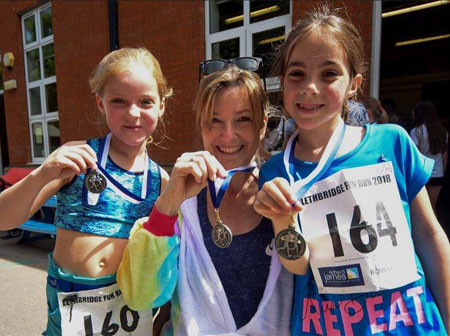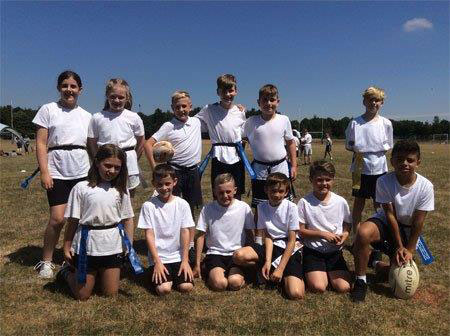 Subject Content

Key Stage 1
Pupils should develop fundamental movement skills, become increasingly competent and confident and access a broad range of opportunities to extend their agility, balance and coordination, individually and with others. They should be able to engage in competitive (both against self and against others) and co-operative physical activities, in a range of increasingly challenging situations.
Pupils should be taught to:
master basic movements including running, jumping, throwing and catching, as well as developing balance, agility and co-ordination, and begin to apply these in a range of activities
participate in team games, developing simple tactics for attacking and defending
perform dances using simple movement patterns.
Key Stage 2
Pupils should continue to apply and develop a broader range of skills, learning how to use them in different ways and to link them to make actions and sequences of movement. They should enjoy communicating, collaborating and competing with each other. They should develop an understanding of how to improve in different physical activities and sports and learn how to evaluate and recognise their own success.
Pupils should be taught to:
use running, jumping, throwing and catching in isolation and in combination
play competitive games, modified where appropriate [for example, badminton, basketball, cricket, football, hockey, netball, rounders and tennis], and apply basic principles suitable for attacking and defending
develop flexibility, strength, technique, control and balance [for example, through athletics and gymnastics]
perform dances using a range of movement patterns
take part in outdoor and adventurous activity challenges both individually and within a team
compare their performances with previous ones and demonstrate improvement to achieve their personal best.
Swimming and Water Safety
All schools must provide swimming instruction either in key stage 1 or key stage 2. In particular, pupils should be taught to:
swim competently, confidently and proficiently over a distance of at least 25 metres
use a range of strokes effectively [for example, front crawl, backstroke and breaststroke]
perform safe self-rescue in different water-based situations.