Curriculum Overview for Lethbridge Primary School
Music at Lethbridge Primary School
Intent,
Implementation,
Impact
Skills Overview
Music Vocabulary Progression
"Music enhances the education of our children by helping them to make connections and broadening the depth with which they think and feel. If we are to hope for a society of culturally literate people, music must be a vital part of our children's education." Yo-Yo Ma
We have a long tradition at Lethbridge for encouraging a love of Music through opportunities to sing, play, create and perform. From the youngest children in Foundation Stage through to Year 6 children about to transition to secondary school, there are many ways to be involved in and enjoy music.
Foundation Stage pupils have access to instruments day to day as part of their child-initiated learning in addition to Music activities which are often based on a story or linked across the curriculum, for example, when learning about and creating a Dragon Dance for Chinese New Year. Singing is an integral part of the day for the children, with songs linked to the teaching of phonics and Maths, songs for lining up together, action songs – a song for every occasion! The children also take part in a Christmas Play, based on songs with engaging melodies which provides a great start to the Christmas season for pupils and families.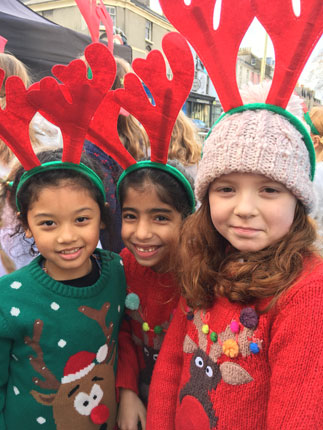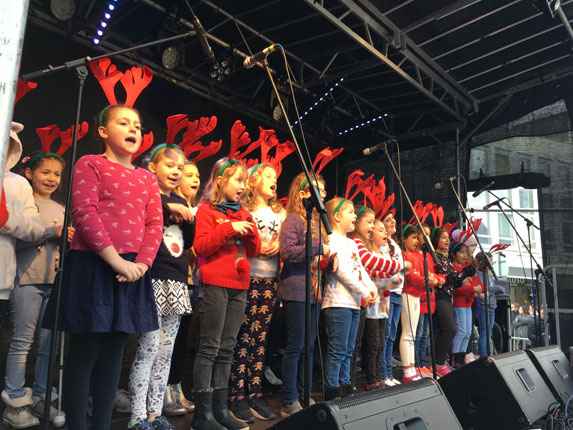 In Key Stage One, experiencing music is taken further as musical elements (pitch, rhythm, dynamics, tempo, timbre, texture and structure) are explored through topic songs, improvising and composing activities, response to music (often linked to the BBC Ten Pieces) and use of technology with an introduction to Garageband. A musical highlight of the year is the KS1 Christmas Performance, where children sing, dance and act with a level of confidence that is always wonderful to see.
In Key Stage Two, children progress further with greater emphasis on evaluating their own and other's work, making suggestions for improvements and extending their own compositions by considering musical elements and how they create intended effects. Notation progresses from graphic and grid notation used in KS1 and includes stick notation, simple standard rhythmic notation, and simple staff notation. There are regular Singing Assemblies for Key Stages One and Two. Year 6 children are often invited to dress rehearsals of concerts at the local secondary school. Exploring and creating music with Garageband is very popular. The KS2 Christmas Carol Service at Christchurch enables children to sing songs and carols in different styles which help to tell the Christmas story. There are further opportunities for performance with a Year 4 Production in term 4 and a Year 6 Production in term 6 which are eagerly anticipated by the children, some of whom will have an opportunity to perform a solo or in a group; the plays are always very entertaining and enjoyed greatly by performers and audience alike.
Swindon Music Service organises concerts that children across the age ranges can take part in. 'Make A Noise Festival' at The Platform, the Infant Voice Festival and the Junior Voice Festival which take place at The Wyvern Theatre are events which are very exciting for the singers and give them the opportunity to perform to a wider audience. Children in KS2 are also able to have Music lessons with visiting teachers (piano, flute, clarinet, guitar, brass and violin, with violin also open to Yr2 pupils); these lessons take place in school time and are provided by Swindon Music Co-operative which invoices parents directly; information about lessons is available from the school office.
Music provision enables the children to develop skills, knowledge, experience and confidence, all part of their journey through school as they 'Live, Learn and Achieve at Lethbridge'.