Curriculum Overview for Lethbridge Primary School
Geography at Lethbridge Primary School
Intent,
Implementation,
Impact
Skills Overview
Lethbridge loves... Books about Geography
Geography Vocabulary Progression
At Lethbridge, we want our pupils to become inspired through geography to become curious and fascinated about the world around them, starting with their local school environment. Swindon's success is tied up in a rich Victorian transport heritage which continues today in its various industries. The local pioneering railway history is now a tourism focal point. The children are always fascinated by how and why our local geography has evolved from dependence on canals and then railways to our modern links with the motor industry. This makes an excellent starting point for looking at and understanding our world: focusing on what places and the environment are like, why they are important to us, how they are changing, and how they might develop in the future.
We use outdoor learning to experience geography first hand by exploring the local environment around our school, from our neighbouring Victorian ornamental gardens: Old Town Gardens, to Wiltshire's Avebury Henge and Stone Circles. The pupils will develop a solid understanding of practical geography skills such as fieldwork and map skills through, for example, geo-caching, photo journals, compass work and grid referencing. Progression in skills and knowledge are mapped throughout the age range. Children will build on previous knowledge through exciting topic-based learning as they turn their attention outwards to more global issues; for example, Year 3&4 study the impact of earthquakes and volcanoes in Tremor and Year 5&6 enjoy following Shackleton's Arctic Exploration.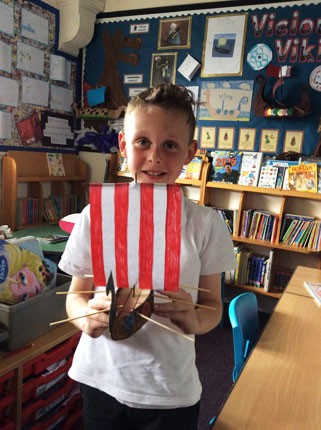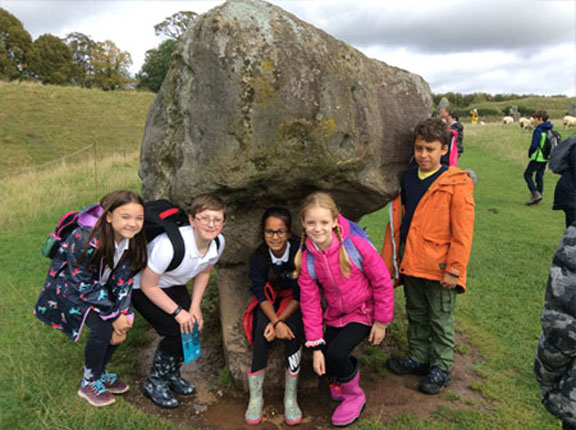 As our learners begin to understand their place in the world, we hope they will develop curiosity, compassion and a sense of responsibility, which will enable them to become independent thinkers who can ask questions about, and consider solutions to, human and environmental issues both locally and globally.
Key Stage 1
Pupils will develop knowledge about the world, the United Kingdom and their locality. They will understand basic subject-specific vocabulary relating to human and physical geography and begin to use geographical skills, including first-hand observation, to enhance their locational awareness.
Key Stage 2
Pupils will extend their knowledge and understanding beyond the local area to include the United Kingdom and Europe, North and South America. This will include the location and characteristics of a range of the world's most significant human and physical features. They will develop their use of geographical knowledge, understanding and skills to enhance their locational and place knowledge.
They will learn skills under the headings of:
Locational knowledge
Place knowledge
Human and physical geography
Geographical skills and fieldwork