Curriculum Overview for Lethbridge Primary School
Computing at Lethbridge Primary School
Intent,
Implementation and
Impact
Skills Overview
Computing Vocabulary Progression
Here at Lethbridge, we feel passionately about the importance of equipping our children with the knowledge, skills and tools to grow and develop in this increasingly digital world. We aim to keep pace with ever-changing technologies, whilst ensuring that the key skills of how to use a computer are embedded from a young age.
Online safety is at the heart of everything we teach, as we feel it is the most important aspect of using information and communication technology of any kind. With more and more children having mobile phones and tablets, we teach them how to stay safe online every term, as part of their learning. This is enhanced by focussing particularly on this area during Internet Safety Week; by incorporating reminders on how to stay safe online in every class assembly; and by inviting the police in to speak directly to the older children about the importance of online safety.
As well as teaching specific computing skills, using either the ICT suite or the iPads, we also take every opportunity to teach skills discretely within other curriculum subjects. For example, within a history topic, there could be opportunities for searching the internet for information, or within a French lesson, an app could be used to help the children's pronunciation. On school trips, we take the school set of cameras where possible so that children can, for example, develop their photography skills and then download the photos in order to create a digital presentation. We are also very fortunate to have been invited to Intel to take part in some fabulously creative computing workshops!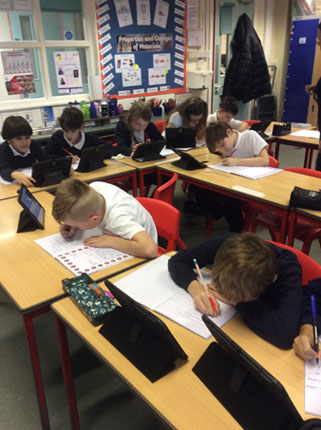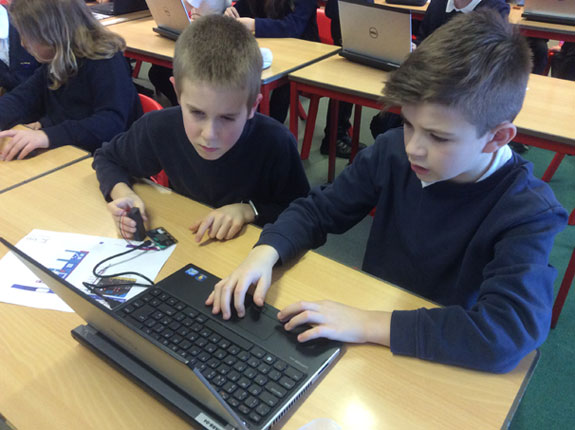 We have invested in two well-respected software programs to help us with our computing teaching:
Espresso
and
Purple Mash
.
Purple Mash
in particular is the basis for our computing teaching, as it contains structured lessons mapped accurately to the National Curriculum and has dozens of programs that have been designed specifically to teach primary-school aged children, for example: coding, spreadsheets, branching databases, game creator, etc.
Espresso
has a wealth of information across all curriculum subjects and can be used to enhance certain aspects. We have also purchased home access for both programs, as we feel that it is important for children to be able to access these websites at home and build on their learning if they so wish.